Here, you may find some links to dental information and to municipal, non-profit and business services in Greater Lafayette and Tippecanoe County, Indiana. Links to external web sites are provided as a courtesy. They should not be construed as our endorsement of the content, views or services of the linked sites.


The Challenge: Purdue Center for Cancer Research – April 14, 2012
The Challenge is a fun walk/run benefiting the Purdue University Center for Cancer Research. The annual event provides essential funds to support our researchers' efforts in developing treatments for cancer.


The Chicago Dental Society was organized in 1864 and incorporated in 1878. The objective of the Chicago Dental Society is to encourage the improvement of the health of the public, to promote the art and science of dentistry and to represent the interest of the members of the profession and the public that it serves.


Purdue University is one of the nation's great universities, with a West Lafayette enrollment of over 38,000 with students from all 50 states and 130 countries. Its website gives comprehensive information about the university, and includes a calendar of the world class arts and entertainment events held at Purdue.


Lafayette – West Lafayette Chamber of Commerce aims to foster prosperity for it's members and quality of life for the community. Their website has a comprehensive business directory and calendar of events.


Lafayette – West Lafayette Convention & Visitors Bureau has a great site that introduces people to our area and provides bountiful resources.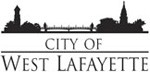 The City of West Lafayette, Indiana provides a portal to community resources, including a calendar of events and a video for people considering purchasing real estate or relocating here. Note their link to Commercial Brokers, Inc. on their video page.


Tippcanoe County has a great website that serves as a portal to information and services for the entire county.


TIPPCO Soccer Club Tippecanoe Soccer Association is a non-profit organization utilizing licensed professional coaches and trainers along with licensed volunteer coaches. Its mission is to provide a safe, fun, competitive, family-friendly environment for soccer players of various backgrounds and abilities to develop their technical skills as well as their personal integrity and sportsmanship.
Local Real Estate and Storage Services


Commercial Brokers, Inc., a real estate agency in West Lafayette, Indiana, provides a complete range of commercial and residential services for the Greater Lafayette real estate market, including residential real estate, commercial properties, apartment and house rentals, investment properties, property management, relocation services, property staging, and storage facilities.

UnderCover Storage offers RV, boat and drive-through storage at their ultra-easy indoor storage facility in Lafayette. It is the perfect for storing everything form household items to large vehicles and equipment. They also offer outdoor storage for vehicles. Or, you can have a Space Case portable storage unit delivered to your home or office in the Lafayette – West Lafayette area.
Please feel free to call us at 765-463-6726 or click button below if you would like to make an appointment. We are accepting new patients!