Call us at (765) 463-6726 or ask a non-health related question on our form below. You may make an appointment by phone or request one by form. We will try to give you a quick appointment that fits your schedule. We are accepting new patients.
It's better to call us than email or use a form.
Emails and forms are not secure and are not as reliable as phone calls. We check our emails regularly, but sometimes a web server has a problem delivering mail. So, we cannot promise that all emails or web forms, which are delivered via email, will be received by us in a timely manner. So, if you want to make an appointment or need help right away, we urge you to call the office at (765) 463-6726. If you would rather use a form, we provide one for your convenience below. But please, do not include any health information! Thank you!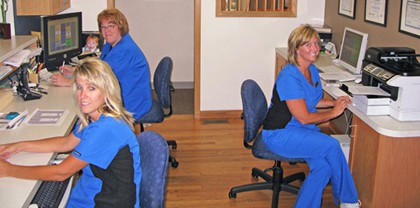 Klondike Dental Care, John James, DDS, 3412 Klondike Road,
West Lafayette IN, 47906 – (765) 463-6726 – email